Please Refer to the Perspective System Requirements for the details on the supported versions of Windows Server and SQL Server for your version.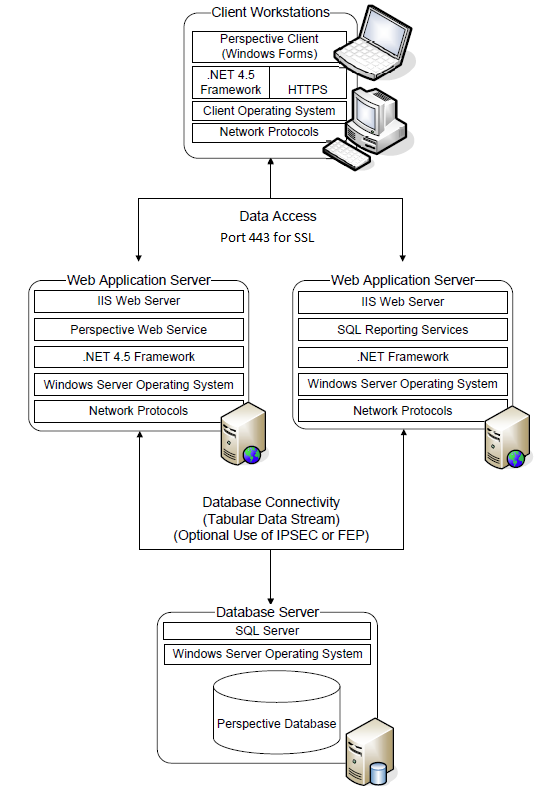 1) Client Workstations
Perspective client includes the Microsoft .Net assemblies, application (built on Windows forms) and optional support for features, like Perspective Visual Analysis.
2) Web Application Server (Perspective Web Service)
Manages all authentication (application or Active Directory) and requests for data from the client.
A Perspective-specific Web Service is provided.
All updates to the Perspective client can be handled by the Perspective Web Service.
3) Web Application Server (SQL Reporting Services)
SQL Reporting Services is required to run Perspective's reports.
4) Database Server
Manages all data storage for Perspective.
Data is organized into a single database that contains administration and business-specific data.