Our Product and Development teams are hard at work on our next release V2.4 and we wanted to give you a small sneak peek one of the new features our team is introducing!
New Administrator Feature:
Administrators will now be able to aggregate emails and send them on a nightly basis. This can be set up on a workflow trigger as a messaging action. They will have the option to set a frequency for the messaging action to be sent either "immediately" or "Nightly".
Workflow Set Up Example: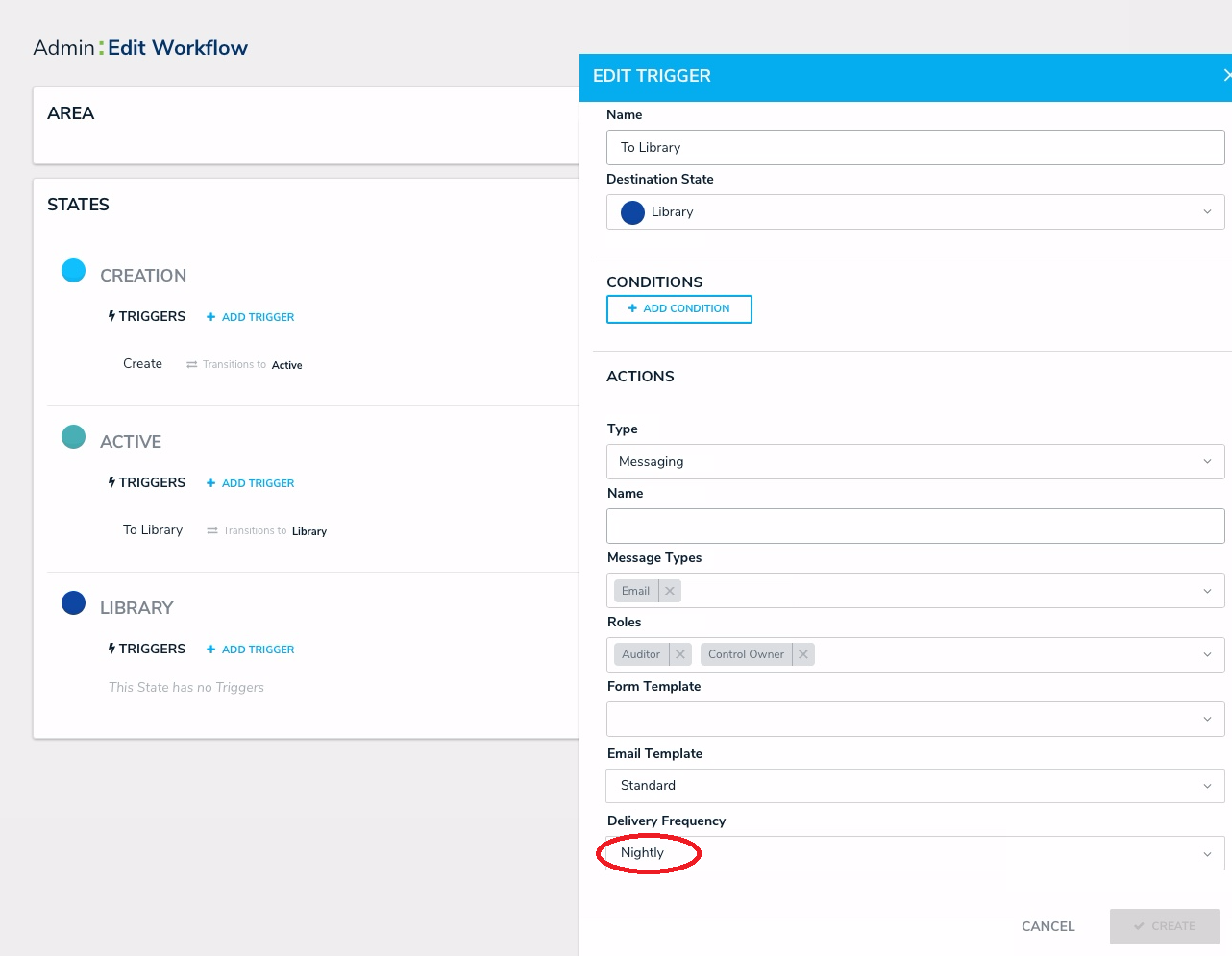 If the "Immediate" frequency is selected, users will receive the email notifications right away, whereas "Nightly" option will aggregate all email notifications and send them as a single email digest. This will help those who do not want to bombard their users with lots of emails per day and instead send a summary email at the end of the day.
Example: Summary Email